The WORLD'S ONLY Truly Customised Contour Pillow Will Give
You A Better Night's Sleep…
EVERY Night…
The Pillow Made To Measure™ is The WORLD's ONLY Truly Customised Contour Pillow.  After more than 10 years to develop the formula, technology and manufacturing process and with more than 10,000 satisified customers, you can be assured that you will be getting YOUR PERFECT pillow.
No more guesswork when choosing a pillow…enjoy a better night's sleep; every night and wake up to a better day!
Is Your Pillow Too Low Or Too High?
How Do We Make The PERFECT Pillow For Everyone?
YOUR MEASUREMENTS
 Your shoulder width in conjunction with your bed determines your pillow height so that your head and neck are fully relaxed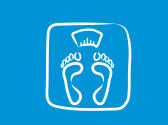 YOUR WEIGHT
 Your weight determines the amount of support (density or firmness) of your pillow so that your shoulder and neck muscles are held in a neutral position
YOUR BED
The type of bed you sleep on will also vary the height and support your pillow needs to give you
YOUR SLEEP POSITION
The way you sleep is critical to developing a sound sleeping pattern – your pillow need to suit that position
My practitioner commented when I had a routine session with her recently, that she had noticed a significant improvement in the amount of tension in my neck muscles as compared to before I had a Pillow Made To Measure.
Audrey D'Cotta
The Pillow Made To Measure exceeded my expectations and now I can confidently say that this pillow actually works! It's also a huge plus to know that I am sleeping on 100% organic latex and my pillow will not leave behind any carbon footprints in the future! For that I strongly recommend this pillow to my family and loved ones.
Haley Wong
After using the Pillow Made To Measure for 2 weeks, all neck aches that I had experienced due to work stress and a poor rest position melted away.
Jenny Huang